Back to Health Wellness Center Can Help You Recover from a Work Injury
Struggling with a work injury can often mean time lost from work and lengthy medical procedures. At Back to Health Wellness Center in Sarasota, FL, we can help you recover without relying on extensive surgeries or strong pain medication. Our experienced chiropractor offers a personalized evaluation and custom treatment plan that will work for your specific injury. Contact Back to Health Wellness Center in Sarasota, FL, to get started today.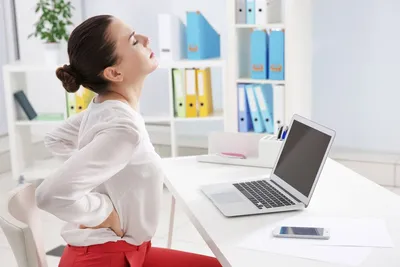 What Are Work-Related Injuries?
A work injury will generally fall into one of two categories. The first is a work injury that occurs suddenly, such as a fall or an accident with heavy machinery. Other types of injuries are repetitive and are caused by moving in the same way or doing the same type of work-related movement that eventually leads to injury. Work injuries may include any of the following:
Carpal Tunnel - Carpal tunnel is a repetitive injury that produces weakness, tingling, or pain in the wrist area.
Back Injuries - Back injuries may be caused by repetitive motions or a sudden injury.
Sciatica - This is an injury that often produces pain, weakness, numbness, and tingling. It is caused by a compressed nerve in the lower part of the back.
Plantar Fasciitis - This involves pain in the heel caused by inflammation of the tissues along the bottom of the foot.
How Can a Work Injury Be Treated?
When suffering from a work injury, many people seek out surgical treatments or use prescription drugs that only mask the pain. A chiropractor offers permanent relief from many types of injuries. While it's well known that a chiropractor can help realign and relieve back injuries, it's also true that chiropractic treatment can be effective for other injuries, such as carpal tunnel. Besides the expertise of a chiropractor, you may need a combination of therapies to achieve the best results. This might include physical therapy, massage, or spinal decompression.
How Can Back to Health Wellness Center Help?
Back to Health Wellness provides expert chiropractic care for a wide range of conditions, including carpal tunnel, neck, shoulder, knee, and back pain. We also treat work and sports related injuries. Our team of professionals offer several treatment options, such as physical therapy, massage therapy, and pregnancy massage. Don't suffer from a work-related injury any longer. Get an individualized evaluation and receive the care you need. At Back to Health Wellness Center in Sarasota, FL, we can help you get back on the road to recovery. Contact us today for more information.