Back To Health Wellness Center Offers Trigger Point Massage
---
If you're in search of massage therapy that directly correlates with the chiropractic care you've received, look no further. Our Sarasota chiropractor, Dr. Robert Kuskin, of Back To Health Wellness Center, offers trigger point massage that enhances the healing process of your bodily alignment. Routinely, our therapists are trained to understand the necessities of how these "trigger points" or knots in your muscles are preventing full restoration.
Most of the sensitive spots within your muscles are described as myofascial pain syndrome, where the soft tissue areas around an injury can increase and multiply if left untreated. Oftentimes, these painful sites surround and complicate both neck and back pain. Trigger point therapy is designed to offer intense relief through the pressing and rubbing of the trigger points creating the myofascial pain.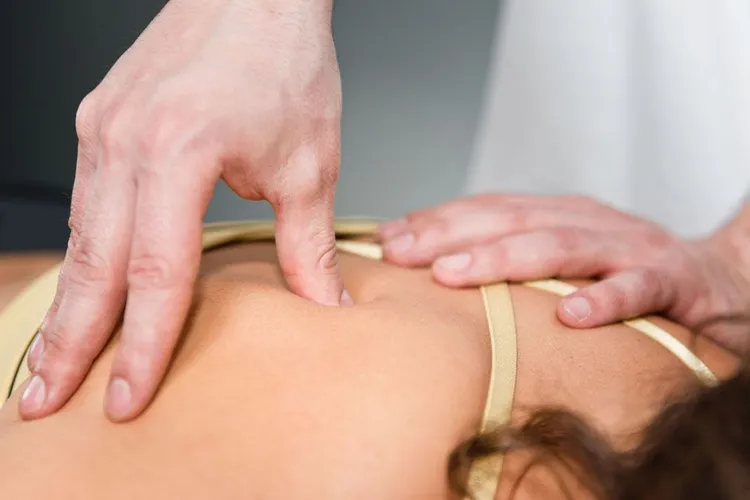 What Are Muscle knots?
When you feel that ache in specific points on your body, typically the neck or the back, the tendency to DIY pressure to the area is common. However, a skilled myofascial pain therapist from our Sarasota, FL, wellness clinic can detect the full depths of the pain and how to relieve it.
A muscle knot is a bound trigger point in the body that is contracted and constricted. These trigger points are different from a muscle spasm, in that spasms are microscopic knots compared to trigger point contractions. The latter deals with blood flow that's completely cut off to a specific site, and unless taken care of by our professionals will perpetuate into a vicious cycle of more pain. Trigger points can generate fairly odd sensations, and the root cause is not always the obvious one, therefore massage therapy is the ultimate answer at our Back To Health Wellness Center.
Muscle Pain Treatment
While our chiropractor, Dr. Robert Kuskin, provides an initial thorough exam and consultation, he'll detect where the disconnection between the nerves and muscular structure is located. This is where the blood and oxygen supply that's needed for healing and revitalization gets severed. Trigger point massage treats the muscular strain and chronic tension in conjunction with our spinal adjustments and comprehensive chiropractic care.
Aches and pains are a common complaint among our patients. We provide the all-around optimal care that benefits each person, and knowing that muscle pain can trigger a wealth of issues, such as headaches (migraines), low back pain, and debilitating neck pain, it is our mission to clinically treat these trigger points with massage therapy.
Trigger Point Massage in Sarasota, FL
Referred pain treatment is how we can help through trigger point massage at Back To Health Wellness Center, in Sarasota, FL. To schedule an appointment with Dr. Robert Kuskin, visit our website or call 941-200-1945.