Chiropractic Care in University Park at Back to Health Wellness Center
If you've never been to a chiropractor before, or are looking to switch chiropractors, Back to Health Wellness Center is a trusted facility for patients in University Park and surrounding areas, including Sarasota, Bradenton, and more. Dr. Robert Kuskin is an experienced University Park chiropractor who takes a unique and holistic approach to treat his patients -- Dr. Robert Kuskin believes a great deal of pain relief and wellness can be achieved through the use of chiropractic care, massage therapy, physical therapy, and other non-invasive treatments.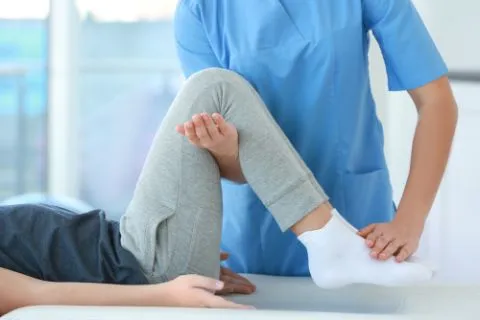 Chiropractic Exams
Our chiropractor knows that each patient is an individual and no two patients are going to have the exact same problems. During an exam, the doctor will complete a full physical assessment to determine where your areas of pain are in addition to areas of weakness. The doctor will also ask you a series of questions about your medical history to determine any history of past accidents or trauma and what underlying medical conditions may be present. X-rays may be taken in some cases to determine if there are any acute injuries to the affected area.
Treatments Available from our University Park Chiropractor
At Back to Health Wellness Center, we offer a number of treatments that can be customized to each individual patient for maximum efficacy. Treatments include:
Chiropractic adjustments and spinal manipulation
Spinal decompression
Herniated disc treatment
Auto accident injuries
Whiplash treatment
Physical therapy
Injury rehabilitation
Massage therapy
Braintap technology
Conditions Diagnosed and Treated with Chiropractic Care
Many different conditions can be treated with chiropractic care. Many people mistakenly believe that chiropractic care is only applicable when injuries are mild to moderate and more severe pain needs to be treated by a doctor. Our chiropractor in University Park can diagnose and treat both mild and severe conditions, providing relief without the use of invasive treatments or medications with debilitating side effects. Conditions that may be diagnosed and treated include but are not limited to:
Acute injuries
Car accident injuries
Back pain
Neck pain
Whiplash
Osteoarthritis
Shoulder pain
Herniated disc
Fibromyalgia
Sciatica
Looking for a Chiropractor near University Park? Contact Back To Health Wellness Center Today
If you've been looking for a trusted chiropractor in University Park, the long search is over. You can get complete and personalized chiropractic care specifically formulated for your unique health conditions. At Back to Health Wellness Center, where our doctor and staff will strive not only to meet your needs but exceed your expectations. Contact our University Park chiropractor today to book an appointment when it's most convenient for you by calling (941) 351-2555.