Back to Health Wellness Provides Chiropractic Care for Lakewood Ranch and Surrounding Areas
If you're seeking a chiropractor near Sarasota, look no further than Back to Health Wellness Center. Serving Lakewood Ranch and surrounding communities, we are a top choice for chiropractic care for new and long-term residents alike. Whether you are dealing with short-term pain or a nagging, chronic injury, our staff can alleviate your discomfort.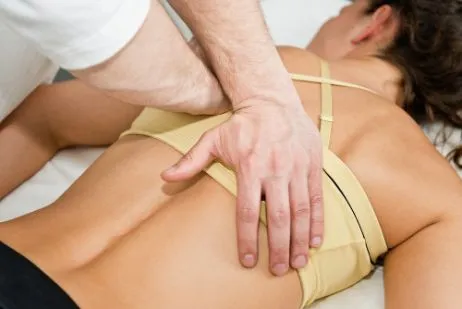 About Back to Health Wellness Center and Dr. Kuskin, our Chiropractor in Lakewood Ranch
Back to Health Wellness Center is led Dr. Kuskin, who focuses on the use of holistic treatments for addressing patient pain. Instead of just focusing on the symptoms and treating those, holistic care means getting to the whole of a person, such as their pain triggers. Once those triggers are treated, many patients do not have recurring symptoms. Dr. Kuskin takes a whole body approach to address issues of the spine that may be causing problems throughout the body.
Chiropractic Services
We have many services at our clinic. These include our BrainTap technology, which is used for better mental creativity and focus, erasing bad habits, boosting energy, and treating stress. Through sounds and lights, the brain reacts in certain ways that are better for the patient.
There's also massage therapy for identifying trigger points, loosening muscle knots, controlling stress, boosting physical health, treating soft tissue swelling and pain, and even bettering lymphatic draining and circulation. This treatment may be done on its own or with chiropractic care.
Spinal decompressions are a type of chiropractic treatment. The patient lies on a specialized table so Dr. Kuskin or another staff member can treat pain associated with upper extremity issues, sciatica, nerve damage, herniated spinal discs, bulging spinal discs, whiplash, and more. There are also adjustments and manipulations for nerve dysfunction, joint pain, muscular strain, and spinal damage.
Physical rehabilitation for short-term or long-term injuries is another option. This is recommended after a surgery, personal injury, sports injury, or car accident. Lastly, there are our postural and spinal screenings. These can be used in a preventative way for children and adults alike or can identify injuries and other spinal damage.
Conditions Treated by our Lakewood Ranch Chiropractor, Dr. Kuskin
No matter your source of pain, when you visit Back to Health Wellness Center, we can help get it under control. Dr. Kuskin and our staff can lessen pain from conditions and injuries like sciatica, fibromyalgia, herniated spinal discs, shoulder pain, osteoarthritis, neck pain, back pain, and personal injury pain. If you were in an auto accident and have whiplash or you're dealing with other sources of chronic pain, we recommend you set up an appointment with Dr. Kuskin.
Ready to Set up Your Appointment? Call our Lakewood Ranch Chiropractor Today!
To set up your appointment at Back to Health Wellness Center, call (941) 351-2555. Back to Health Wellness Center provides chiropractic care for patients in Lakewood Ranch, University Park, Bradenton, and Surrounding Sarasota communities.