Deep Tissue Massage From Your Chiropractor in Sarasota
---
Many people experience musculoskeletal problems from injuries and strains. These problems can affect how we go about with our lives. Fortunately, deep tissue massage therapy is a fantastic way to relieve pain and improve overall health. Back To Health Wellness Center offers this type of massage technique to the residents of Sarasota and surrounding areas.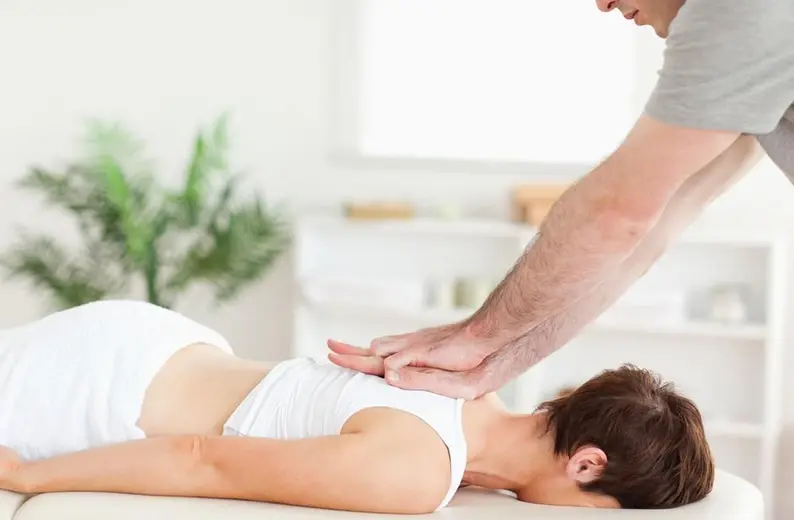 How a Deep Tissue Massage Works
There are layers underneath our skin that are difficult to reach. Our chiropractor uses deep tissue massage therapy to reach these areas. It involves our doctor applying pressure using deep, slow strokes to the affected muscles and tissue. The massage breakups the tension in the muscles below the surface and prevent scar tissue from developing. This is perfect for people who are experiencing chronic pain or have received an acute injury that is preventing them from being productive in their daily routines.
Benefits of a Deep Tissue Massage
One of the most obvious benefits of a deep tissue massage is the ability to relieve pain. It also helps the muscles to relax and become less tense. You will experience improved blood flow to the affected areas as well, which helps to prevent inflammation and blood clotting if you are susceptible to such a condition. Deep tissue massage is known to help prevent high blood pressure from worsening or even developing. This type of massage also treats sciatica, plantar fasciitis, fibromyalgia, sports injuries, postural issues, piriformis syndrome, back and neck pain, whiplash, and tennis elbow. It is recommended that you regularly receive deep tissue massage from our chiropractor in Sarasota in order to reap the most benefits from this holistic technique.
A Chiropractor You Can Trust in Sarasota, FL
Making sure that you find the right chiropractor is incredibly important. Back To Health Wellness Center in Sarasota, FL, wants to be your chiropractic center of choice. We offer high-quality deep tissue massages and other chiropractic services that can help improve your physical and mental condition. Our team of experts is available to answer any questions that you may have about our holistic services. Be sure to give us a call today at (941) 351-2555. We are more than happy to book your appointment and bring you in to see a specialist who can help you with your pain and discomfort.